MOUNTAIN DESIGN (Thailand)
About
Mountain Design (Thailand)
Mountain Design (Thailand) has been found since 2001 and is Thailand's first established fully adventure trips, adventure training course, guiding, sight-seeing and travel services in Northern of Thailand.
Mountain Design Adventure.
We provides courses, tours and training in Rockclimbing, Abseiling, Canoe&Kayaking, Mountain hiking, Trekking, Mountain survival, Mountain biking etc. As a qualified instructor provide of quality adventure instruction, Location and training sites are located at Chiang Mai in the heart of the Mountain and around the Northern area. These locations are famous for it's vast expanse of pristine wildness which offers some of the world best trekking, climbing and Canoe&Kayaking experiences. We believe our high standards, excellent facilities and most of all our superior experiences are the best in line.
---
Mountain Design Sight Seeing.
We also running our regular sight seeing tours in Chiang Mai, Chiang Rai and around Northern Thailand with our friendly service and resonable price for our guests. Our sight-seeing trips was designed to visit the most famous places and interesting activities around Chiang-Mai and serounding area, explore the Lanna Thai Treaditional and unique cultures which suitable to all tourist. Out of the city enjoy the most beautiful nature and exciting with soft adventure activities which all can be apart of the Local life style, and more interesting trips for you to design your holiday to become the best holiday in your life.
---
Mountain Design (Thailand) is an adventure and Sight Seeing tours operation and agency running the business under Tour licence No.23/0459. We using TAT.tourist guide license in every trips and courses. We also provide an international qualified instructor for our high standard of special activities.
Our Head Office:
76/1 Moo 5 Thumbol Sankampaeng, Amphur Sankampaeng, Chiang Mai Thailand 50130
Phone: +6682-3814081, + 6681-671-6907
Email:thailander_oz@hotmail.com
mountain-designs@hotmail.com
Special Interest Design
We understand that every people has its own interested in outdoor activities. Thus, we offer wide range of outdoor activities, sight-seeing trips your can combine them together to suited to your time and or you can pick only one activities your love and enjoy it is your choice, just designed your own and talk to us.

We will be running a regular series of "Mountain Adventure Activities" These activities will cover, but will not be limited to such activities as:
Rock Climbing, Abseiling, Mountain biking, Canoeing&Kayaking, White Water Rafting, Jungle Survival (Local Style), Trekking, Mountain Hiking, Motor-cross and 4WD Trips

Contact and design your trips with us for your best Adventure Holiday.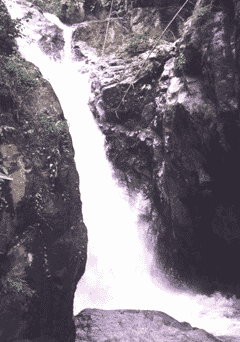 The Instructor

Ekkaphan Hirancoop (Otto)


He is a qualified Rock climbing and Abseiling instructor from Australian School of Mountaineering.


Canoeing and Kayaking from CKEA (Canoe Kayak Education Australia)


PADI Dive Master and has been trained in many outdoor activities.


Now we also training some staffs from MAC club to be ready for all trips.

Visit us for more Information at our official website